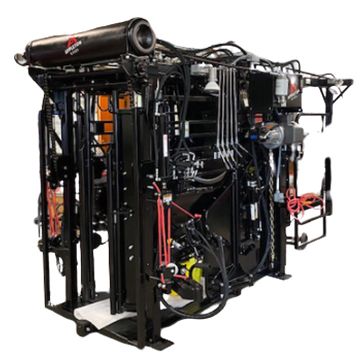 THE DAIRYMAN CLASSIC IS A STATIONARY FARM/BARN PROFESSIONAL HOOF TRIMMING CHUTE.

A perfect on-farm solution, the Dairyman Classic is an asset for dairies wanting to fully integrate their hoof trimming chute into the design and flow of their dairy.  Cow comfort and trimmer comfort alike have been carefully integrated into the design of this chute.

Comprehensive safety features complement the smooth flowing power options to keep the cows flowing at a fast and fluid pace.  In-house trimmers and outside contract trimmers agree that the Dairyman Classic is the perfect stationery chute option.